Pro Size Set of 2 Polishing Cloths 11 x 14 inches for Silver, Gold and Platinum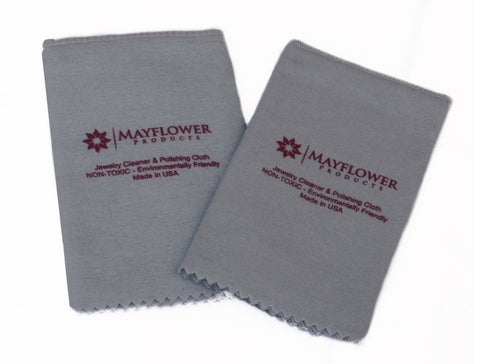 VALUE: Two large cleaning cloths 100% Cotton for Gold Silver and Platinum 
SHINES AND PROTECTS: Clean, shine and protect silver, gold, and platinum jewelry, coins, and other fine valuables. It's a tarnish remover cloth that restores the original brilliance in fine metals, preventing new tarnish and giving a layer of protection.
PRO SIZE: Large size cleaning cloth for an easy polish of silverware and big pieces of jewelry. Small pieces are also handled better with the pro size polishing cloth. The size of each cloth is 11" x 14" open and flat.
MADE IN USA: This is a product made in USA with high quality standards.
---
More from this collection